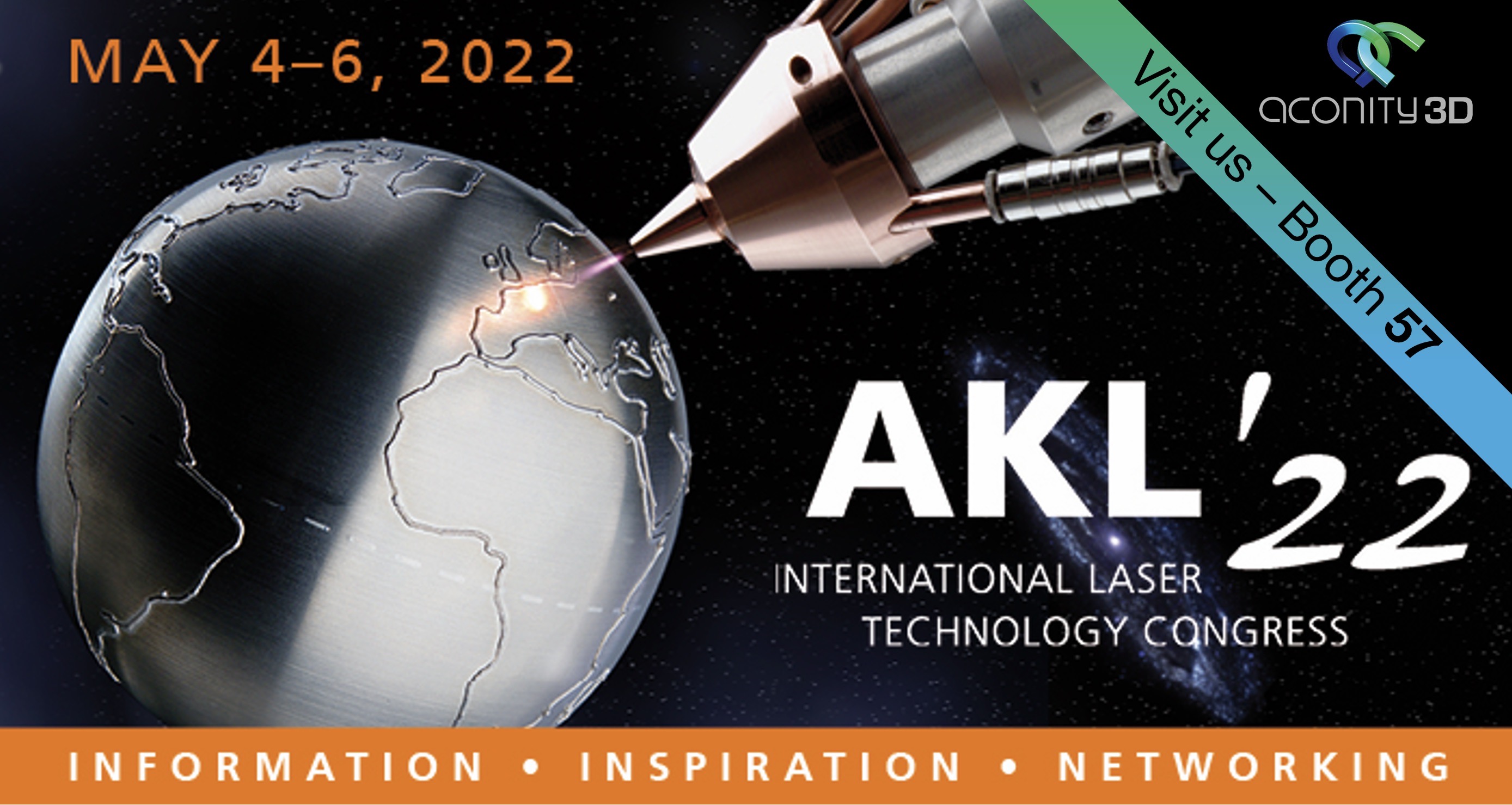 Aconity3D at the AKL'22 International Laser Technology Congress

May 4 - 6, 2022 in Aachen
Aconity3D is very happy to be part of the Sponsors' Exhibition at the AKL'22 in Aachen.
At the AKL'22 you can listen to different forums where users, manufacturers and developers can intensively exchange ideas on the current state and perspectives of laser technology. Furthermore the congress gives you the opportunity to network at the accompanying Sponsors' Exhibition, where you can find us.
Further information about the congress you can find on following website:
https://www.lasercongress.org/en/home/
We are looking forward to welcoming you at our booth 57.