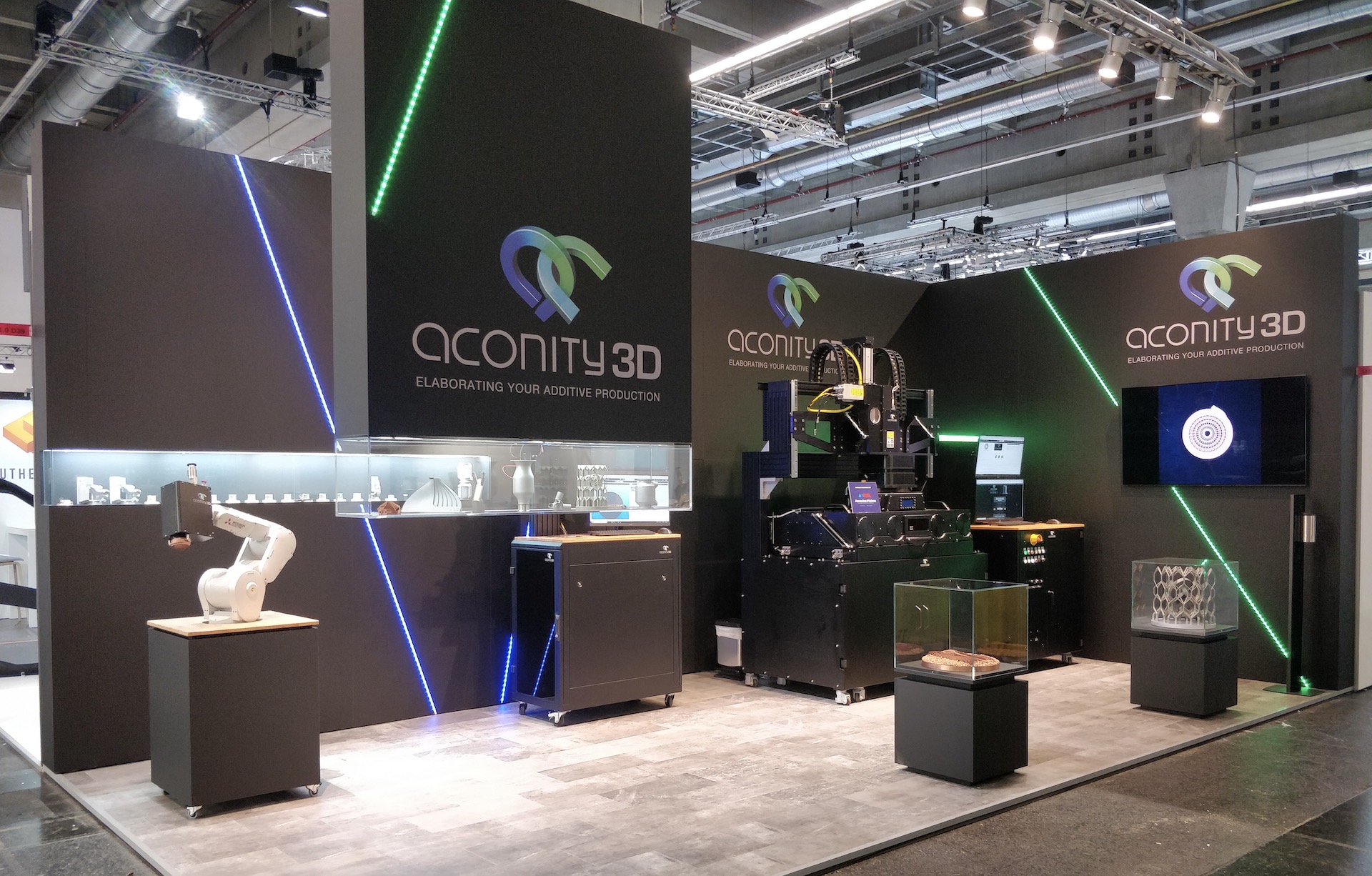 Visit us at formnext 2022, Hall 12.0 / Booth 42 in Frankfurt

November 15 - 18, 2022
We cordially invite you to visit Aconity3D at Hall 12.0, B42!
Again this year we will exhibit at the trade fair and meeting point of the additive manufacturing industry in Frankfurt.
Come by and check out our latest developments:
AconityTWO:
Aconity's Flagship production system with automated powder handling
AconityMETALWIRE:
Compact 8-axis wire-based DED machine
AconityCONTROL:
Full Realtime Closed-Loop control of L-PBF process
MonaLASER:
Dynamic Adaptive Processing
Cutting Hatch Technology
On the fly parameter adaptation without delay
We look forward to seeing you.